On this Labor Day,we're highlighting what has come to be known as the "pink ghetto." It's a trend in business that unfortunately means that though women are making up a majority of the workforce, we're not making it past mid-level staff roles and into leadership. Some people believe we're "on the cusp" of leaders, and others contend that this pattern will continue unless things change in the business world.
This Labor Day, have a dialogue for you. Are you ready to ascend to leadership? How will you get there? Are we really stuck in this kind of a "pink ghetto"?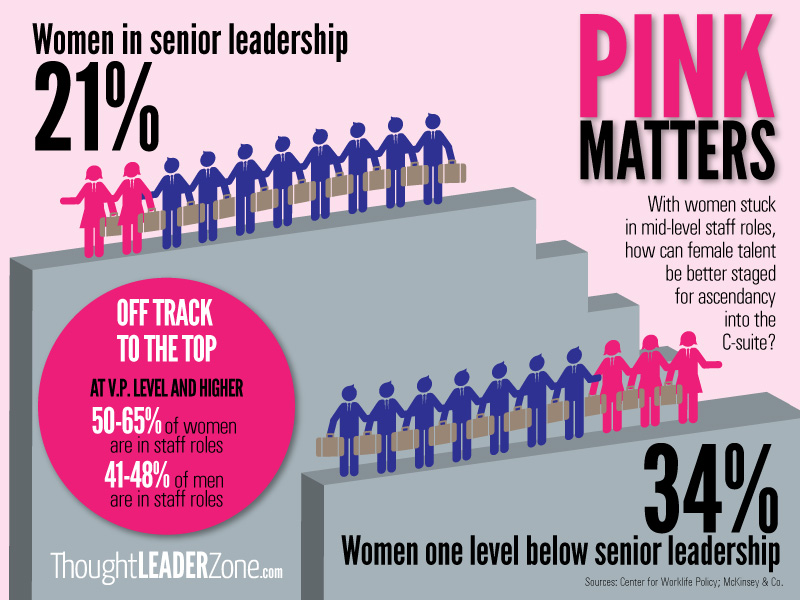 Marcy Twete is the Founder and CEO of Career Girl Network and the author of the book "You Know Everybody! A Career Girl's Guide to Building a Network That Works." At Career Girl Network, Marcy provides women with information, resources, and networking to empower them in their careers and to advance the work of women in business as a whole. Prior to launching Career Girl Network, Marcy worked in numerous nonprofit organizations and as a consultant in the field of nonprofit fundraising, marketing, and community relations. Marcy is a graduate of the College of St. Benedict in St. Joseph, Minnesota, and a native of rural North Dakota. She is the Vice Chair of the Chicago Board of Directors for Step Up Women's Network in Chicago and a member of the Advisory Board for Girls on the Run Twin Cities, and is dedicated to advancing the work of organizations that move the needle for women and girls worldwide.