Charged: Stop Running Out of Battery With These Solutions
Whether you have the newest iPhone, Blackberry, iPod, Samsung, or other mobile device for music or phones, you no doubt have those days of heavy phone/music use where suddenly, it's 2:00 p.m. and you look down at the device only to realize…it's about to die. We've all had that phone conversation, you know the one – "Hey, if my phone dies while we're talking, I'll call you back later."
The good news is, there are solutions to your problem! You can charge on the go without ducking underneath a table in a random Starbucks looking for a plug-in. Try these awesome solutions to your power problem.
Everpurse
I'm partial to this company because they're from Chicago and launched out of the same place we did, 1871. Carry one of these stylish pouches with you and just drop your phone in to charge. Here's what Everpurse says about their product:
Everpurse has a special charging pocket into which you place your smartphone. Our patent-pending docking system guides your phone smoothly onto a dock connector at the bottom—so you don't have to fish for a cord!
Click here to choose your Everpurse and order one today.
Urban Junket Power Trips
I've been a fan of Urban Junket for YEARS since my friend Tracey Dyer started the company in 2008. Their new Power Trip bags give you the option to charge your bag to charge all of your mobile devices for up to 10 days! Here's what UJ says about their product:
Let's start by saying, "THIS IS EASY!" No help from your computer-building uncle will be necessary. There are only two connections and they only connect one way. The cords are obvious and the T1 Battery Pack auto senses power demand, therefore there is no need for buttons or switches.
Not only are UJ bags functional, they're stylish and environmentally friendly made with recycled materials. Click here to order one now.
HALO Portable Power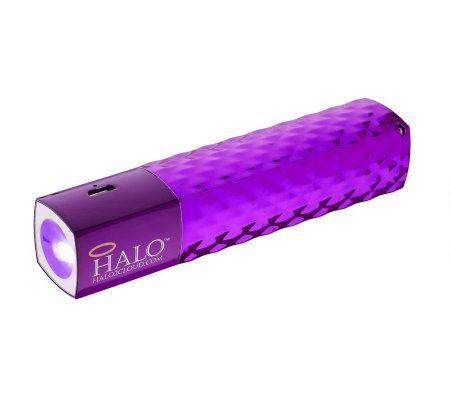 If you're looking for a lower cost solution to your charging problems, try to HALO Starlight 2800. It can charge a phone or iPod up to 1.5 times, so it definitely doesn't pack the punch of Everpurse or UJ in terms of length of time it can stay charged and the number of times it can charge something else.
Click here to grab your HALO on QVC for just over $30.