Did Your Travel Suck This Holiday Season? Prep Better with These Products
The amazing Kathi Toll has been profiling her own travel mayhem and mishaps and her amazing attempt to get her beauty regime into that ridiculous little baggie TSA recommends. And over the last few weeks, I've felt her pain BIG TIME. I left Chicago on December 10th and didn't return until the 28th, a trip that I'll admit was probably too long and included too many elements. I first ventured to Minneapolis on business (so of course, I needed business appropriate attire), then to my hometown for the holidays (casual was appropriate there), and then to a spa in Wisconsin with family (spa clothes….a challenge in itself…lots of lululemon). So you can imagine, my suitcase(s) were full.
Dragging more than one carry-on sized suitcase through the Chicago CTA system and the airport made me want to become like the characters in Charlie Brown and wear only one outfit the rest of my life. Never mind the beauty products (Kathi's got that covered) I had to weed through and make decisions on.
So imagine my surprise when I come upon InStyle's list of 20 Travel Must Haves Under $20. Damnit, these would have made my life a little easier if I'd seen this a month ago! So if you  had crappy travel annoyances like I did this holiday season, let's all vow to take InStyle's advice. Here are some of my favorite products featured.
Bright Luggage Tags. Seriously, I love my fancy schmancy Samsonite bags. But everyone on earth has the same damn ones! And having to pull it off the rack and check on the covertly hidden tag thing in the back just takes too much time. I'm buying one of these for my next trip.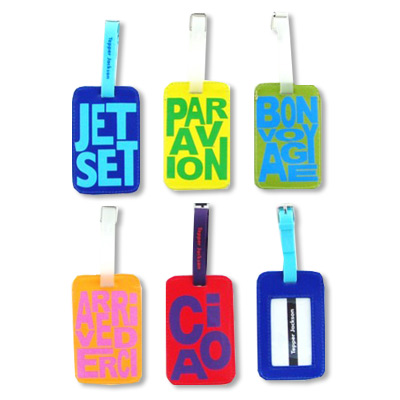 The All-in-One Makeup Pallette. My New Year's Resolution should be learning to use one of these instead of carrying my big bulky makeup bag everywhere. One can dream.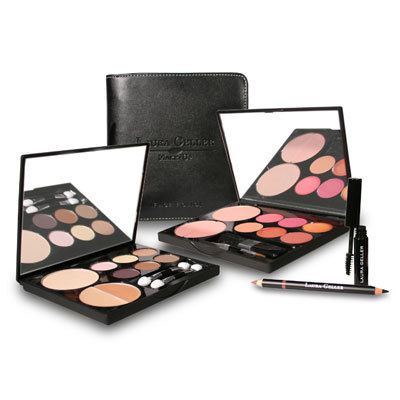 Healthy In-Flight Snacks. Eating health in an airport…sucks! Next time, I'm going to bring some KIND Bars or LUNA Bars on the plane with me and avoid the stupid pretzels.