Your Feet Don't Have to Hurt to Be Fashionable
I have a confession to make. I've lived in Chicago for 2.5 years, and it's official, I can no longer wear high heels. When I was a Minneapolis gal, I lived in 4-5″ heels. Walking from parking garage to parking garage and through Minneapolis' famed skyway system, I could manage heels like a pro. But here in Chicago, with uneven sidewalks and longer walks than I've ever taken in my life to get from place to place with no car, heels just aren't a feasible form of shoe transport in my life.
So over the past year, I've morphed from Michael Kors pumps to Minnetonka Moccasins, Uggs, and cowboy boots galore. I realize many, many other women are just sick to death of the Louboutin trend (don't get me wrong, they're beautiful, but no one wants to spend their life in heels that high!) So I'm glad to see a few more kinds of shoes hitting the runways this season that might just appeal to those of us who see comfort as King!
Fashion? Meet Comfort!
Loafers
I'm loving this neutral and comfy looking pair of loafers from DV by Dolce Vita. A cool $79 doesn't hurt, either! They'll go with everything, right?
Even the queen of chic, Ivanka Trump, is showing loafers recently! I love these blue metallic ones from Zappos for only $86.99.
Some people shy away from QVC, but not this girl! Issac Mizrahi is doing some great things for the TV shopping giant, and loafers are one of them! Check these out for only $60!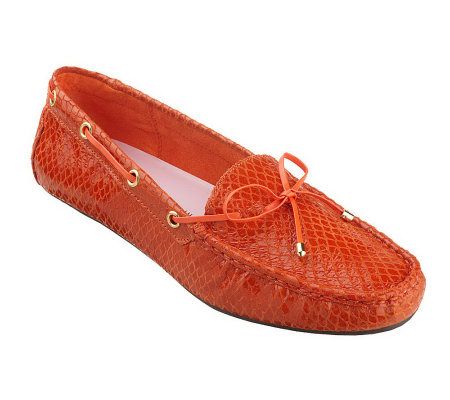 Oxfords
Think outside the box with the pair below from Christian Siriano for Payless. Bonus? They're only $44.99! I bought a pair of CS for Payless ballet flats last year and they're still going strong, so I can attest that they're a great brand,
Cole Haan is also showing some fun loafers this season with a pop of color in the laces and the bottom. More expensive, I don't know if the trend is worth $178, but it's up to you.
And if you still need a little heel, try these from Sperry Top Sider. They'll give you a little height with a lotta oxford style. They're on sale for $99.99 on Sperry's site.