YouTube Channels That Rock
The Social Times reported last week that
Cisco predicts
 over 90% of all Internet traffic will be from video in the next three years. And whether you agree or disagree with their assessment, it's no secret that video content is huge on the internet. If you're not already watching YouTube regularly, or consider it a place for random videos with no purpose, you need to get back on the YouTube train — Because, it rocks! And today, we're bringing you our favorite YouTube Channels for women.
Best in Business–Marie Forleo
Her goal is ambitious — to allow everyone to experience happiness and prosperity. No big deal, right? But she does it flawlessly. She's approachable, fun, and gives great advice on how to be better in your life and career.
Best in Entrepreneurship–ValleyGirl.tv
She's "The Valley Girl" — Silicon Valley, that is. And from Sheryl Sandberg to Mark Cuban, she interviews the big players in business, gives you her take on entrepreneurship, tells the successful stories of the best business owners and tech community big whigs, and more.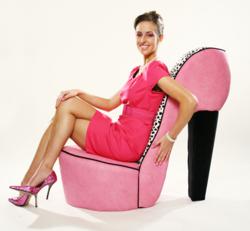 Best in Fashion–Veronika's Blushing
There are tons of YouTubers who put up "haul videos" and high-fashion ridiculous outfits that no one can wear. I love Veronika because she has a real, big girl job, and a budget to match. She shops everywhere from J.Crew to Target and in every price point. She puts outfits together beautifully and I love her ideas.
Best in Beauty–Makeup By TiffanyD
Her videos taught me how to wear makeup well, and I'll always love her for it. I'm still watching and even used her green smoky eye for a "green tie" function recently.
Best in Ideas–TED Talks
We love the TED app, but all of the TED Talks are also available on YouTube. Ideas worth spreading.
Best in Humor—Jenna Marbles
She says what we're all thinking…and then some. She posts videos every Wednesday with topics like "Sluts on Halloween" and "How Girls Pack." She's a hilarious break from the day-to-day.